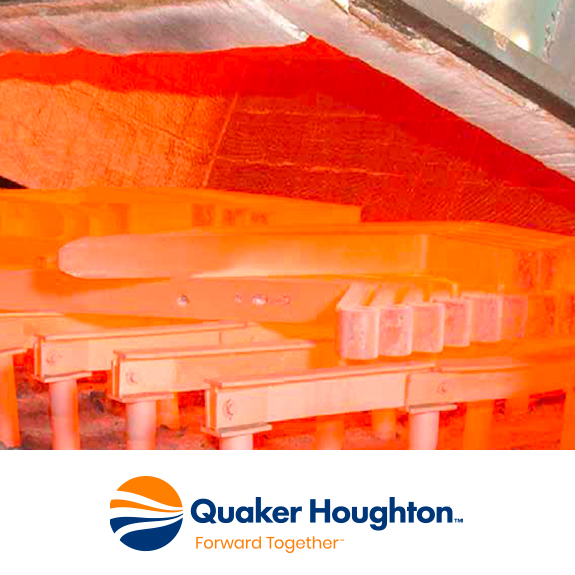 Quaker Houghton produces and provides fire resistant hydraulic fluids (FRF) since the 50's. Their world leading brands are approved by many OEM's and hydraulic fluids users in environment where fire and explosion risks are presents for the operators. All the fluids are sustained by development and analytic services.
Fluids with high water content are available in sectors such metal-working workshops, casting & mining sectors.
For applications with lower fire risks, the anhydric products are designed to be heat and oxidation resistant, providing an extended systems life cycle.
Thanks to the Houghton's products range and the skills of our experts, we are able to provide the optimal balance between fire protection, cost and environmental impact.
The Quaker Houghton's range for metal working includes brands such as Cosmolubric, Hydrolubric & Houghto-Safe.